In today's episode of freelancing guide I will provide answers to how to make money writing articles online. Freelancing is my thing and I will continue to publish great articles that can help upcoming freelancers make money working online. If writing is your hobby, you can make money with it if you know how to play your game well. Previously I published two articles on how to start freelancing work, and the major requirements for freelancing. If you're a complete beginner, kindly spare few minutes to read the two articles – they'll help you in your freelancing career. We'll start with short explanation of key terms.
What is article writing?
According to Hubpages, article writing is to write informative and quality contents over a subject to supply readers a valuable piece of information and enlighten them about the subject. The definition is simple and straightforward. By now you should know if you can write informative and quality contents over a subject.
Now let's talk about how you can make money writing articles online. This is the most important part of the whole story. And for proper understanding of the subject, I will share some of the popular questions, and provide quick answers that can get you going.
What should I write about?
This is one of the questions people ask as regards article writing. Obviously, you can write about just anything that matters to you. However, if you'd be offering your article writing services in freelancing websites as would be discussed in the subsequent paragraphs, you need to follow your clients' instructions.
You can also conduct research on your own and write around topics that people are searching for. Although, this is not the best option to make money online if you're just starting your freelancing work.
How do I get the resources for the articles?
One of the rules about online article writing is that you should not copy another persons' work. You must be able to write original contents without plagiarism. Of course, you can conduct research and get ideas from other people's work. For instance, if someone asks you to write about "how to make money writing articles online", you can read this article, get ideas and write it in your own word. However, you must not copy any part of the article because it would be detected.
You can get resources for your articles from Google, YouTube, Bing, and article directories. One of the best article directories to get resources for your articles is EZINEARTICLES.
Who will buy my articles?
Except you'd be publishing articles on your blog, you'll need people to buy them from you. This is one of the major questions people ask. Don't worry, you'll be able to get people to buy your articles using different online marketing techniques. But wait, what if I can't get people to buy my articles using the techniques? It is quite possible, especially due to intense competition. However, if you're very good at what you do, people will be eager to buy from you. As a beginner, you'll need to start by offering your article writing services in freelance websites where you don't have to worry about the marketing.
How do I know if the article is unique?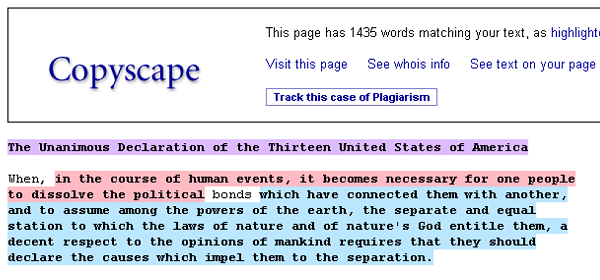 Even if you'd be writing your articles from scratch just like myself, it is important for you to know how to check whether the article is unique or not. In some cases, parts of the article can appear in another article that has been published. If that happens, you can easily rewrite the part and make it unique.
One of the best ways to check if the article is unique or not is to use COPYSCAPE. Copyscape is a website that helps people to check for plagiarism. It is a premium website, which means that you need to pay some charges before you can use it. However if you don't have the money, you can use some free plagiarism checker to check the article. My favorite free plagiarism checker is www.smallseotools.com/plagiarism-checker. Though I am not too sure whether the link is correct.
Do I need to hire a proofreader?
Obviously, you don't need to hire a proofreader to review your article. However, if you're not so sure about the quality, you can use some free proofreading websites to check the grammar. Unfortunately, I could not remember any of the free proofreading websites. If you can pay a little amount for membership subscription, you can register at www.grammarly.com and use their proofreading tools to review your articles.
Which freelancing website should I join?
There are many great freelancing websites on the internet. You can do your research and look for the best one among them. The major reason why you need to do your homework is because things can change at any time, and if you're reading this article many years after the publishing date, the best freelancing website at the time of writing the post might be out of service.
As at the time of writing this post, Freelancer, Fiverr, Upwork, outsourcely, Guru, PeoplePerHour, and Gigbucks are some of the reputable freelancing websites available. You can find out about them and study their working terms before joining them. Some people prefer to work on Freelancer because of the professional standard. Personally, I prefer www.fiverr.com because of the simplicity.
How do I bill my clients?
Billing can be in different forms. If you'd be offering your article writing services on Fiverr, you need to create the service (gig) and specify what you offer. The least price you can offer your service on Fiverr is $5. Make sure you conduct research before you create your service.
In some freelancing platforms, you don't need to create services. For instance, LinkedIn ProFinder doesn't allow people to create services. All what you have to do is to update your profile and get listed among the PROS. Once prospects visit the ProFinder page and find you suitable for their jobs, they'll contact you for pricing negotiation.
Would they pay me directly?
Sorry, your clients won't pay you directly if you're working on the freelancing platforms. In fact, it is against the ToS (Terms of Service) to accept payment directly from clients. So if you'd be working on Fiverr for instance, your earnings would be deposited on Fiverr and made available in 14 days after project completion.
How do I withdraw my money from the freelancing website?
Each freelancing website supports different payment methods. The majority of them support PayPal. So if you have a fully functional, PayPal account, you can link it to your account and withdraw your money into it. Some freelancing platforms also support Payoneer, Skrill, and Cheque/Check.
What else?
The next thing is for you to build yourself. Article writing is not the easiest only job you can do. You need to learn how to write quality contents for different purposes. Again, you need to learn how to write SEO articles.
I hope you've been able to learn many things from this short piece.