<script async src="//pagead2.googlesyndication.com/pagead/js/adsbygoogle.js"></script> <!-- Second Responsive Ad --> <ins class="adsbygoogle" style="display:block" data-ad-client="ca-pub-6051944540510504" data-ad-slot="7954014872" data-ad-format="auto"></ins> <script> (adsbygoogle = window.adsbygoogle || []).push({}); </script>
<script async src="//pagead2.googlesyndication.com/pagead/js/adsbygoogle.js"></script> <!-- Responsive ad code --> <ins class="adsbygoogle" style="display:block" data-ad-client="ca-pub-6051944540510504" data-ad-slot="6309158078" data-ad-format="auto"></ins> <script> (adsbygoogle = window.adsbygoogle || []).push({}); </script>
The best fiverr gigs for traffic is not those that use robots to send unlimited hits to your websites. They are the very few gigs that deliver real human traffic from different sources. If you've never had a good experience purchasing traffic for websites on Fiverr, this short article will change the whole story for you.
Website traffic is one of the best selling gigs on Fiverr and other related freelance websites. Obviously, everyone needs a steady inflow of visitors to their websites. However; unfortunately, the majority of traffic gigs on Fiverr are a bunch of junks. They are not real. If you're looking to purchase real traffic for your website, you need to understand the source of traffic and how the seller is providing them. I will highlight some of the best Fiverr gigs for traffic in the next couple of paragraphs. However before I list them, I would like to clarify some issues about website traffic.
Stay away from unlimited traffic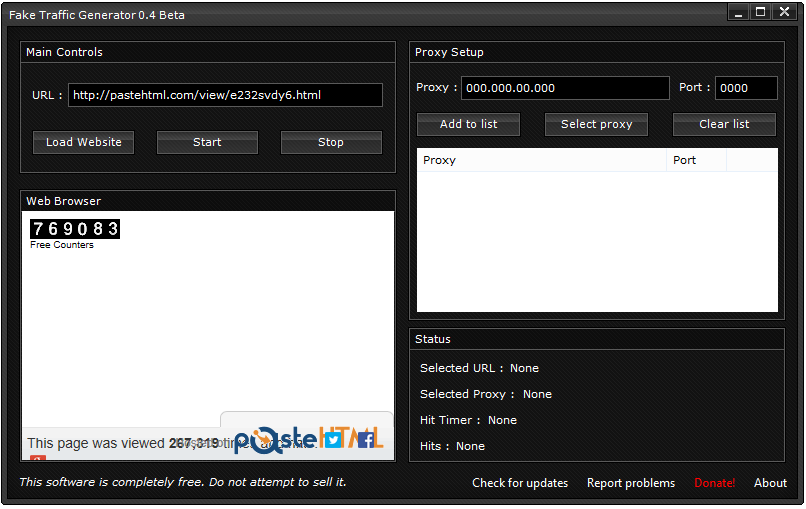 You wouldn't want to agree with me because everyone needs unlimited traffic in order to make more money from Adsense. Unfortunately, you cannot get unlimited traffic from real sources. If you want to maintain good a partnership with Adsense for a long time, stay away from such traffic seller.
How to identify fake traffic gigs
No doubt, you may come across some of the fake traffic gigs on Fiverr at any time. These fake providers are upgrading; however if you are very smart, you can detect their secrets by looking at some of the following:
They usually promise ridiculous amount of visitors
They promise to deliver traffic from unique IP addresses
They promise "direct" traffic, which means that the visitors don't come from any source.
They usually deliver at a specific time.
Best Fiverr gigs for traffic
I am a seller on Fiverr; however I do not have any personal relationship with any of the sellers highlighted below. In fact, I am not in support of purchasing website traffic. I've decided to publish this post because many buyers don't understand what majority of the traffic sellers are doing.
Classified ad gigs and directory submission
Some of the trusted and genuine traffic gigs on fiverr are classified ad. If you're looking for real human visitors to your website, make sure you look for the best classified ads sellers. Posting your offers or links on classified ads site will add more value to your website with quality backlinks and real visitors. Nowadays, it is extremely difficult to find such gigs on Fiverr. After conducting some research, I found the classified ad and bookmarking gigs below. Check it out and see if it can help you get real traffic to your site.
Submit your classified ads to 6,800 classifieds
Spin and submit Article to over 1200 article directories, top gig 200+ backlinks
Add your site to 800 SEO social bookmarks high quality backlinks, rss, ping
200 Manual Social Bookmarking Submissions PR 9 to 1