Are there commercial banks in Ikoyi? The question pops up often than none within me without any resolution since. I, therefore, decided to research about the numbers of commercial banks in Ikoyi. With my research, I discovered the following banks have their base in Ikoyi alongside with their address, hoping it will serve the need of the populace or those that reside there most especially when they are in dire need of getting the address of any bank or wanting to confirm its presence. Here is the list of commercial banks in Ikoyi however, I might not write about all of the banks.
Access Bank
Access Bank has proven to be a dependable bank in the community of banks and has employed many tactics to woo customers like bringing open of account to the doorsteps of the prospective customers and the premium placed on treatment of customers is very great. It has a location in 1, Alfred Rewane Road, Ikoyi, 58, Awolowo Road, Ikoyi and 87, Awolowo Road, Ikoyi. Each location is well equipped with functioning ATM.
Diamond Bank
Well, I have handful things to say about this bank. I always fall in love with the architectural design of the bank. It is one of the finest banks in Nigeria with an easy mode of operations. It is located at Mable House, 1, Alfred Rewane Road, Ikoyi.
Eco Bank
Ecobank is one of the key banks in Nigeria whose official name is Ecobank Transnational Inc. is a pan-African banking conglomerate with banking operations in 36 African countries making it a leading independent banking group in West Africa and Central Africa serving all and sundry. It has its base in 7, Awolowo Road, Ikoyi. Their mode of operation is fast and precise with the gallery of working ATM.
Fidelity Bank
It is of no doubt a fidelity with provable and convenient banking strategies. Like other banks, they have countless, flexible mode of transaction and appreciate their customers dearly. Fidelity Bank is located at 19a, Awolowo Road, Ikoyi,
First Bank
It's arguably the premier bank in Nigeria which has over the years manoeuvred their way to beat the storm of economic instability. Although, some users of the bank quite disagree with the modalities claiming it is has outlived its usefulness and obsolete yet it remains relevant and team to beat in the banking system. The bank in Ikoyi is located at 16, Awolowo Road, Ikoyi.
First City Monumental Bank (FCMB)
It is a promising bank in Nigeria trying all means to gain momentum and solidity in the system because their competitors have never for once nice; there is a fierce competition in the banking system. The bank is located at 56, Awolowo Road, Ikoyi and 68 Awolowo Road, Ikoyi, hope you are not surprised by the proximity of the same banks in a locality? They have the reasons for that. Bank on them, your retirement is secured.
Guaranteed Trust Bank (GT Bank)
I guess you have been eager to see the bank on the list. GT Bank is fast developing with penetrative effect on the customers. Their service is fast, efficient and reliable though, you can't time yourself on the hours you could spend any time to visit the bank. This is due to the number of the customer, however, interestingly, always with a listening ear. It has four branches in Ikoyi; they are 19, Bayo Kuku Road, off Osborne Road, Ikoyi, 54, Awolowo Road, off Ademola Street, Ikoyi, 178, Awolowo Road, Ikoyi and No 1, Obadeyi Close, off St. Gregory Road, Ikoyi. You can check up on them on any of the address.
Unted Bank for Africa (UBA)
The bank came to being with the mission of uniting Africa's countries by allowing a bank that will spread across the terrain of the continent and has been appreciably growing in achieving their mission. In Nigeria, the bank is known for the dressing code of their officials with a certain unique colour combination. It is located at 172, Awolowo Road, Ikoyi.
Wema Bank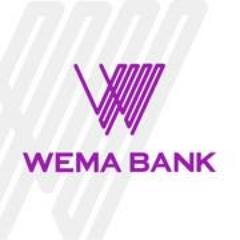 It's often fondly referred to as an agricultural bank, however; I am of different thought about that, as the bank has silent critics and becoming popular in the system. Although, it scarcely make headlines about the business section of the National papers yet the "pooling" effect on the customers cannot be undermined. It is located at 35, Awolowo Road, Ikoyi and 78, Awolowo Road, Ikoyi.
Zenith Bank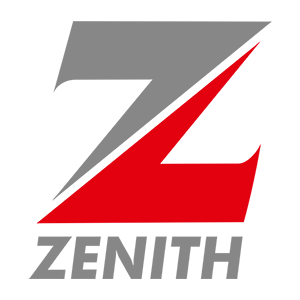 Zenith bank is truly proving her class captain capacity on daily basis with the strategies at which the bank has won the heart and trust of majority. Truthfully, zenith bank is one of the banks that everybody dreams of having his account database with them. It has about five locations in Ikoyi and they are: 176, Awolowo Road, 51, Awolowo Road, Plot 224A, Awolowo Road, 2, Aromire Street, by Kingsway Road , Zenon direct diesel filling station, Falomo Roundabout 221, Awolowo Road and 8, keffi Street, south-west, Ikoyi. Zenith Bank makes banking simple at Ikoyi for their customers, patronize the nearest branch.
These are other banks in Ikoyi but I chose not to write about not for any ill thought but to reduce the length of the article hence, making it brief enough for the readers though, I intended providing their address. However, for all the banks, the simplest address is to locate Awolowo road, you a step closer to the bank of your choice.
Heritage Bank: 65 Awolowo Road, Ikoyi and 93 Awolowo Road, Ikoyi
Keystone Bank: 36 Awolowo Road, Ikoyi
Skye Bank: 5, Alfred Rewane Road, Ikoyi and Eti-Osa Local Government, Kingsway Road, Glover Road, Ikoyi
Stanbic Bank: 85, Awolowo Road, Ikoyi.
Sterling Bank: 114, Awolowo Road Ikoyi and 228A, Awolowo Road, Ikoyi.
Union Bank: 77, Awolowo Road, Ikoyi and Golden Plaza, Falomo, Ikoyi.
Unity Bank: 128 Awolowo Road, Ikoyi.